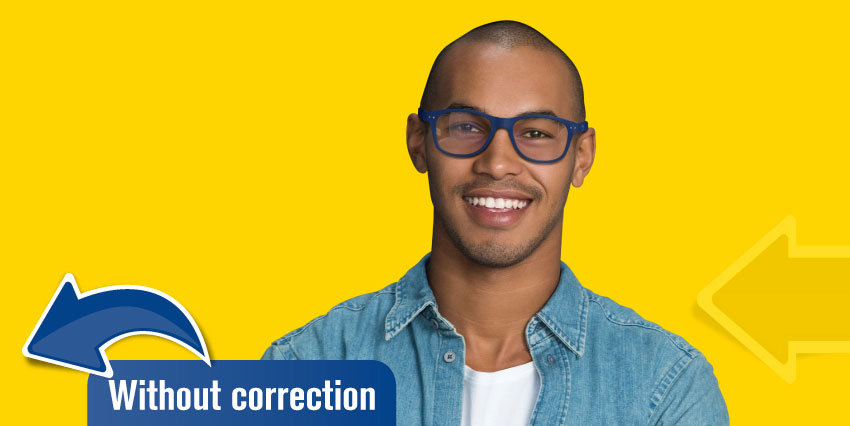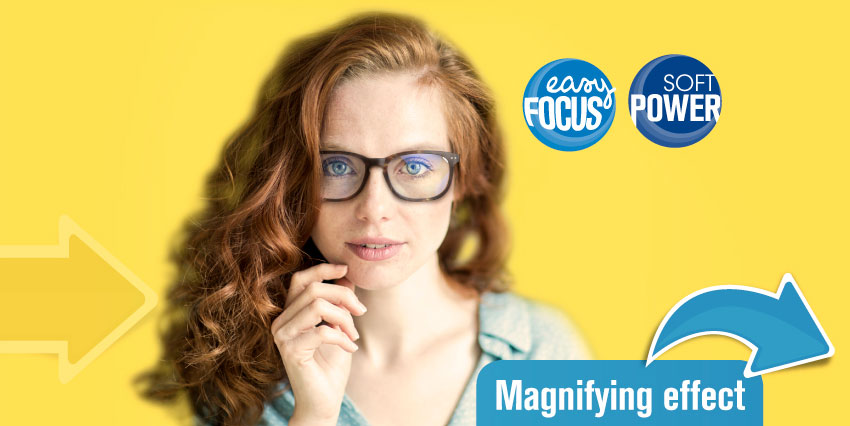 BLUEBERRY© PROTECTS YOUR EYES FROM THE BLUE LIGHT EMITTED BY SCREENS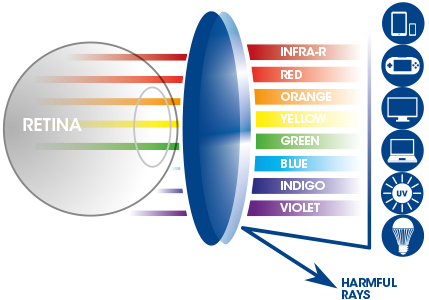 Looking at a screen for two hours running can lead to eyestrain. The current digital world is boundless and we are constantly connected - smartphones, tablets, computers, television and video games, etc...
Screens are part of our daily lives and all these devices emit very strong light waves.
Despite ourselves, we are exposed to blue light sources for very long periods of time, which strains our eyes.
Thanks to BLP Lens©technology, Blueberry© glasses relieve eyestrain, block 100% of UV and around 40% of the harmful rays (380-450 nm) of the blue light spectrum.
PERCEPTIBLE OR IMMEDIATE EFFECTS
OF BLUE LIGHT ON YOUR EYES :
Fatigue/dry eyes
Glare
Headaches
Watery eyes
Blurred vision
EFFECTS OF LEDS AND BLUE
LIGHT IN THE LONG TERM :
Difficulty in sleeping
Irritability, mood swings
Development of cataracts
ARMD(Age-Related Macular Degeneration)