So what are polarized sunglasses ?!
Sunlight and UV rays sweep across and bounce off any surfaces encountered. Sand, snow, water and grass are highly reflective - 15, 85, 20 and 2%, respectively - making the environment quite dazzling with the ability to cause long-term lesions on the retina.
Polarized lens sunglasses will stop the light rays reflected by the sun, reducing glare and offering maximum protection.
Advantages of polarized lenses :
Anti-glare
Optimum UV 400 protection
Clear, contrasting vision
Clearer perception of depth and relief
Visual comfort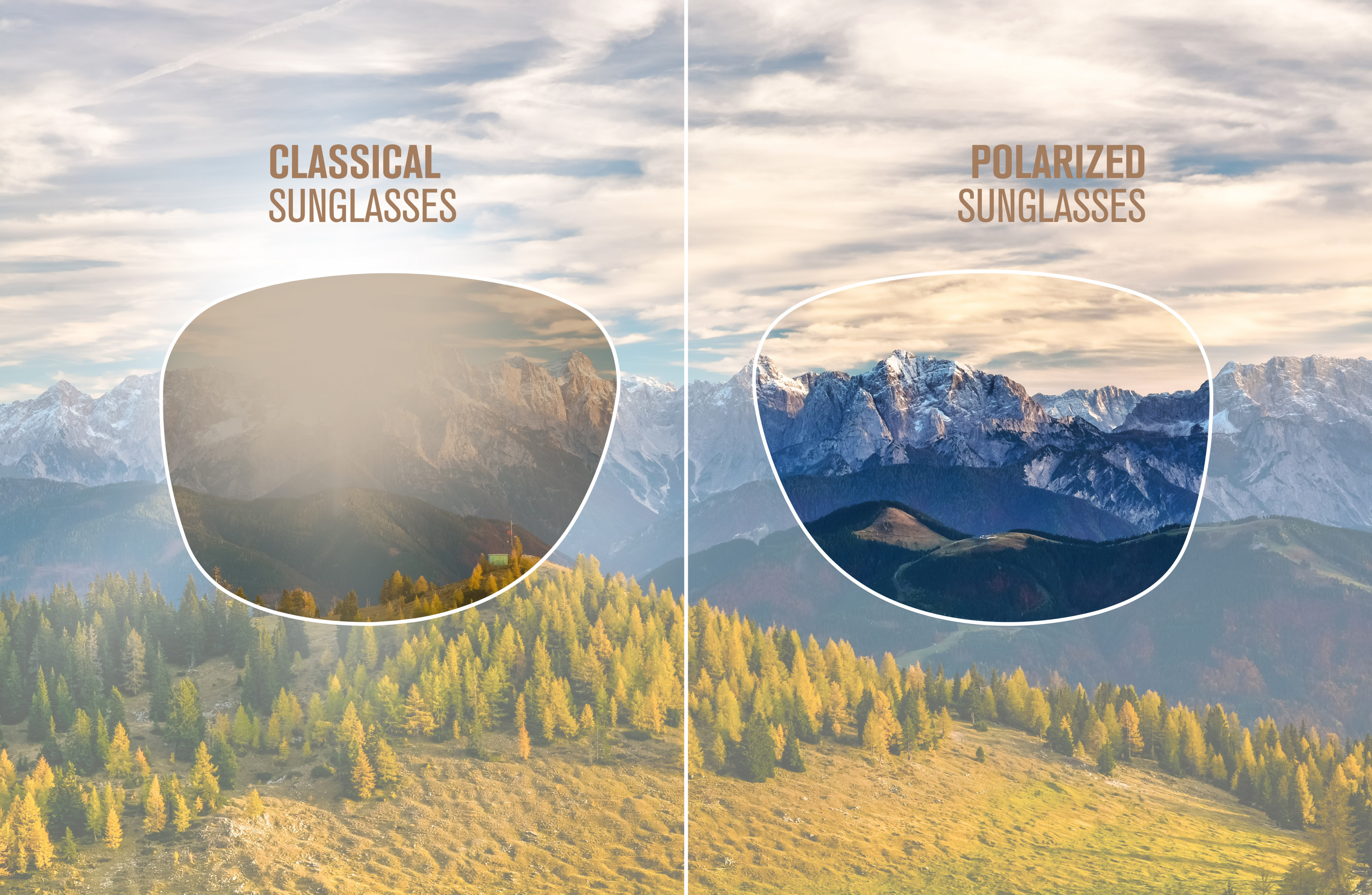 ---
Our Blueberry Sun sunglasses offer category 3, 100% UV protection (UV 400). What does this actually mean?
0
No protection
These are lenses with no protection from the sun.
1
Low protection
The glasses are lightly tinted (ideal for cloudy weather or aesthetic use).
2
Average protection
Slightly tinted lenses (ideal for intermediary light).
3
High protection
Lenses tinted for high exposure (ideal for the sea, mountains and driving).
4
Maximum protection
Dark lenses for extreme light conditions. These lenses are prohibited when driving a vehicle.