on Friday 8 March 2019, 11:49 - Permalink
It's almost spring, and with it comes the return of sunny days! #Joy
There are many preconceived ideas regarding the sun and our eyes, but how many of them are real? Let's find out!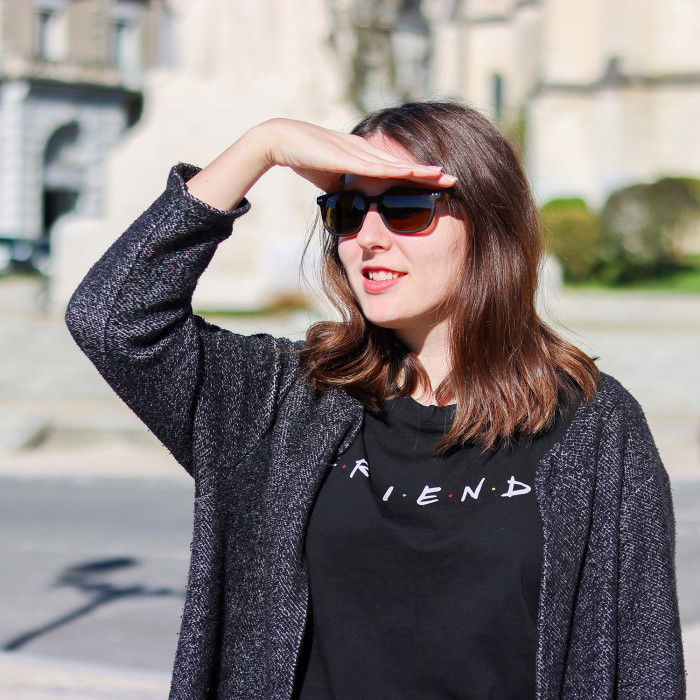 #1 Even on cloudy days, sunglasses are indispensable
TRUE. When the sky is cloudy, we have the tendency to think that it's not necessary to wear sunglasses because the luminosity is reduced. However, 50% of ultraviolet rays penetrate through the clouds and aggress our eyes… So even on overcast days, you should you're your Blueberry Suns! Specifically, between 11am and 3pm ;)
#2 The darker the lenses, the better the protection
FALSE. In order to know if your sunglasses are adequately protecting your eyes from the sun, you shouldn't rely on the tint of the lenses, but rather the material with which the lenses are made or the treatment they've been given.
For example, at Blueberry, all of our sunglasses provide you with a category 3 protection, which means 100% UV protection!
#3 UV rays are dangerous for our eyes
TRUE. Overexposure to the sun's rays can be harmful to our eyes. Did you know that your eyes can also get sunburned?! You can imagine how uncomfortable that is… Just one burn can have long term consequences and accelerate the ageing of the eyes, leading to the development of cataracts or even contributing to ARMD (age-related macular degeneration).
#4 Light-coloured eyes are more sensitive to the sun
FALSE. Sensitivity of the eye is not related to eye colour. It is the iris that gives the eye its colour, which consists of two layers: the first, superficial, layer is lightly or darkly pigmented, while the second, the more profound and opaque layer, stops light. The pigmentation of our eyes, therefore, has nothing to do with sensibility!
#5 Basic sunglasses are sufficient, even next to the water
FALSE. A category 3 protection is required to efficiently protectour eyes from the sun's rays that are reflected from the surfaces of the water. Basic sunglasses are typically category 1 or 2, which is ideal for overcast days or intermediary luminosity.
To assure that your eyes are receiving a maximal protection, we advise you to opt for our Blueberry polarised lens sunglasses.